Chula Vista Locksmith Service Actually in Chula Vista, CA!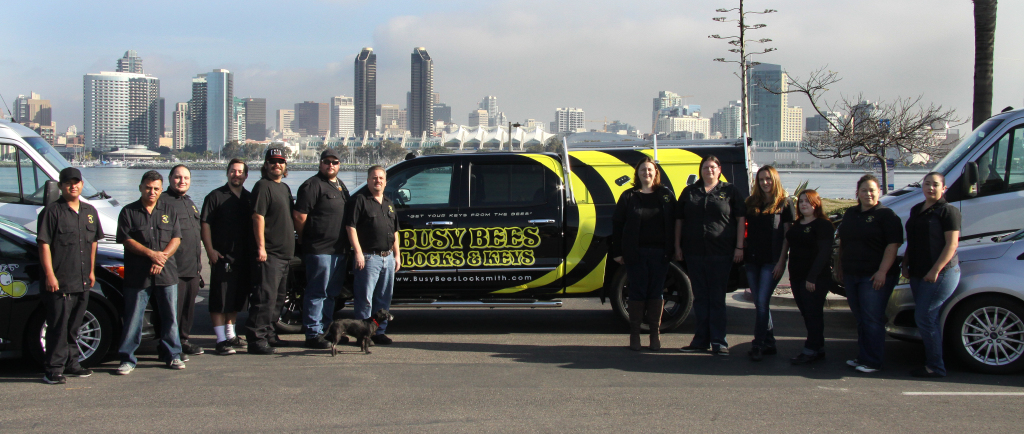 Your #1 Choice for (24-Hour) Emergency Residential, Automotive, Motorcycle & Commercial Locksmith Service in Chula Vista, CA!

Are you looking for the Best Chula Vista Locksmith? We are a licensed locksmith Chula Vista with a physical presence in Chula Vista, CA. Please feel free to check our Locksmith License #3858 and visit our Chula Vista Locksmith Shop at 386 E. H St. Suite 209 in Chula Vista, CA.
We are the Reliable & Professional Locksmith in Chula Vista you can trust!  Some locksmith companies in Chula Vista may quote you a low price over the phone and then make you pay more at the end. We provide you an accurate quote based on your need.  Busy Bees wants to be your locksmith for life!
We have hundreds of real 5-Star reviews from our customers that say we are the Best Locksmith in Chula Vista and San Diego County. We provide emergency mobile locksmith service in Chula Vista and operate a full-service locksmith shop conveniently located at 386 East H. St. Suite 209, Chula Vista, CA 91910. We also have a shop in Downtown San Diego at 1747 Kettner Blvd. San Diego, CA 92101 in Little Italy.  We can cut or make car keys for almost anything!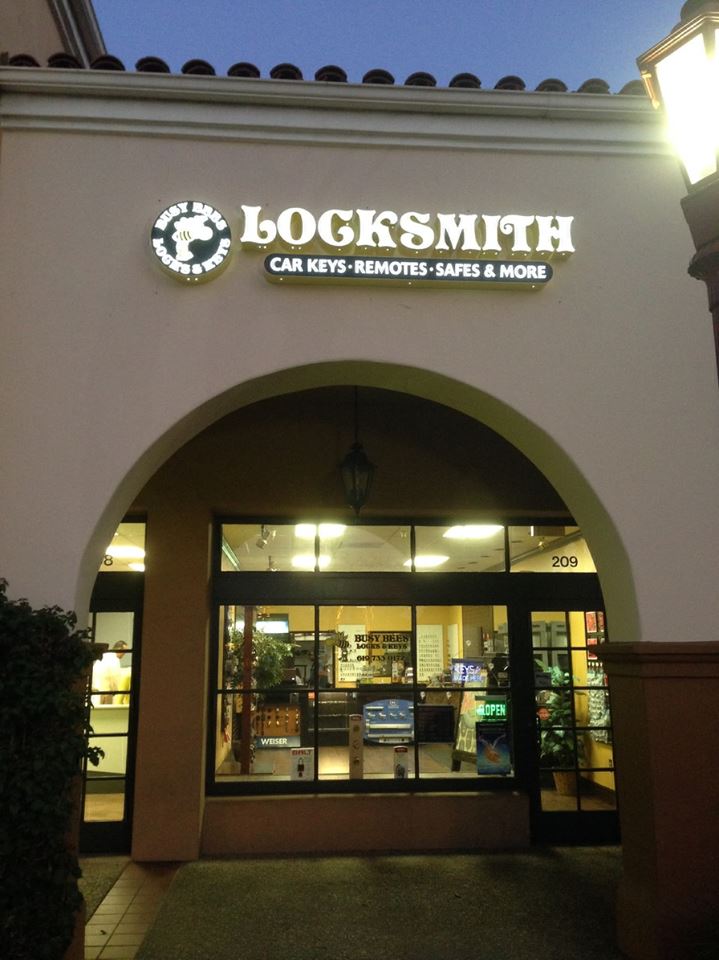 Busy Bees Locks & Keys has been operating in the San Diego and Chula Vista region for close to 10 years. During this period, we have earned a reputation of being honest and reliable Locksmith. If you need professional and honest locksmith for your house keys or any kind of automotive locksmith work, don't hesitate in calling us. We would be more than happy to listen to you and offer a quote for the work. We offer honest and affordable pricing for our services by expert locksmiths. We do not scam our customers. That's why we have a BBB rating to make you feel more comfortable.
Residential & Auto/Car Locksmith – Mobile Locksmith in Chula Vista
Busy Bees Locksmith offers residential, automotive and commercial locksmith services in Chula Vista, CA. So if you are locked out of your house or apartment, need a lock to be fixed, a new lock installed, unlock your vehicles, replace car keys, fix car ignitions, secure your business premises anywhere in Chula Vista, we are the locksmiths for you. We will go anywhere in Chula Vista to offer you the best service that you deserve.
Locksmith Chula Vista Services
Motorcycle Locksmith
Car Locksmith: Car Keys Made from Scratch and Spare Car Keys Made in our Shop!
Key Shells Replacement
Broken Keys in Lock
Cabinet Locks
Safe Combo Change
Panic Bar Installation
Commercial Locksmith
Ignition Repair
Car Remotes
Deadbolt Installation
House Lock Out
Eviction Locksmith
Car Lockout
Mailbox Lock replacement
Locks Rekeyed
Safe Opening
What kind of vehicles do we work with? We can cut and open all kinds of automotive locks. We can replace car/automotive keys for all types of cars and other vehicles. We have car and motorcycle specialist locksmiths who can help you out with nearly all car lock troubles. Some vehicles we make keys for are Acura, Audi, Buick, Cadillac, Chevrolet, Chrysler, Dodge, Ford, GMC, Hummer, Hyundai, Honda, Infiniti, Isuzu, Jeep, Lexus, Mazda, Mitsubishi, Nissan, Suzuki, Toyota and Volkswagen. Don't worry if your vehicle manufacturer or model is not listed here. We can make car keys for most vehicles.
How much do we charge? As a professional, honest locksmith, we only charge you a reasonable price for our services. We also charge only for actual parts/spares used. No hidden costs. We are 100% affordable.  Make sure you get the price up front from our competitors so you don't get overcharged for your car keys.
If you are looking for a locksmith in Chula Vista to fix locks, open locked doors, replace lost keys, rekey your house or business, give us a call! We can help!
Call Busy Bees Locks & Keys Chula Vista Locksmith Service!
Phone: 
619-271-6364